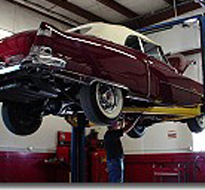 Transmissions
We offer transmissions service including removing pan, replace filter, gasket, fluid, road test and scan computer for fault codes.
We carry a large inventory of remanufactured transmissions and replacement parts, (Synchro rings,bearings, gears etc.)
We offer high performance upgrades – High stall torque converters, transmission coolers, shift kits and H/D parts.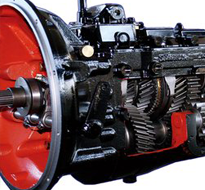 Transfer Cases
We replace transfer cases for many models in our inventory.
We replace housings, chain, gears and gasket kits
We offer case saver upgrade on serveral models
Differentials
We have a large inventory of new and used crown & pinions
We offer added performance with posi traction and ratio changes
We install bearings, seals, nest kits and axle shafts
We do differential oil changes includes cover removal, gear inspection and new gasket & oil
Clutches
We offer a variety of quality stock and heavy duty clutches for most vehicles including 4x4's and performance cars.
We replace hydraulic master and slave cylinders
We do flywheel grinding while you wait
Brakes
We offer full service brake repair including replacement of pads, shoes, cables, rotors, drums, cylinders and calipers.
Bert's Automotive

Monday to Friday
8:30am - 5:00pm

TEL: 604-584-9151
Toll Free: 1-800-567-9151
FAX: 604-584-1722
13391 - King George Boulevard
Surrey, B.C.,
V3T 2T5 CANADA